Andrea Agnelli to

@De Telegraaf

on ESL & threat of the EPL: "Only the Premier League is growing and growing and is already a glorified Super League. They raise €4bn a year, Spain about half, Germany €1.5bn and the Netherlands €100m. English dominance threatens European football."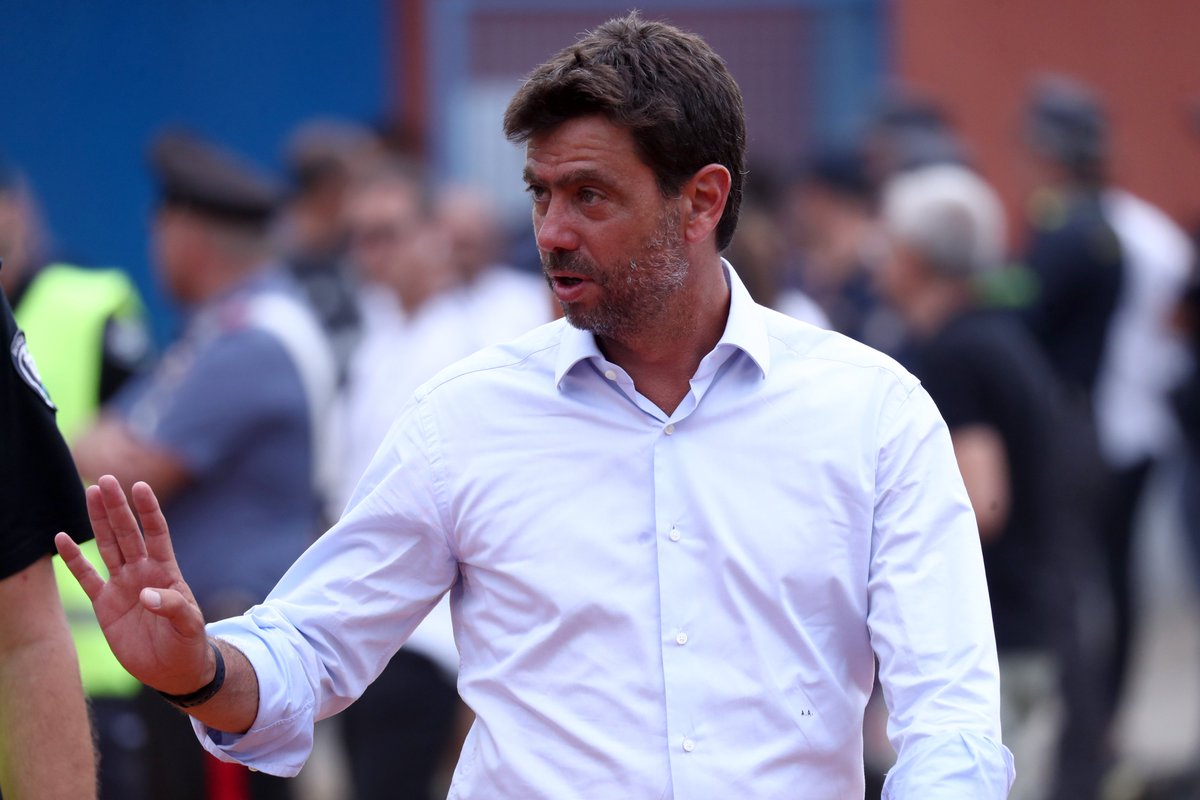 On 2019 plans from within UEFA. "In 2019 we were ready, Aleksander and I. Top clubs from all ECA subdivisions had agreed on a new format. [Under pressure from medium-sized clubs] Ceferin backed off from it. The clubs stood for a revamped and improved European football system...
"When UEFA drew a line under that, plans arose outside UEFA to organise a new league with all clubs from the ECA. Whether it finally gets off the ground will depend on the European Court of Justice."
Why not fight for change within UEFA? "Internally, it was a war, which I wasn't able to win. I knew the current system offers no future to Ajax, Anderlecht, Celtic, Benfica, Panathinaikos and Red Star Belgrade. Consequently, you don't stay put but take other paths."
Vision for ESL. "The monopoly of UEFA must be broken to give clubs a financially stable future. One where they don't fall over if they fail to qualify for European football once...
"With my 13 years of experience in football, I know how things work, have picked up ideas and say it is time for fairer leagues. Not leagues determined solely by commerce, by markets where the most money is spent. We should be aiming for more sporting democracy...
"I have a lot of contact with clubs, and many are in favour of a different football landscape. But you get banned by UEFA if you talk to me or agree with me or follow me. As a club, openly proclaiming that you want a better, fairer European league model does not endear you."
On Nasser Al-Khelaifi. "A nice guy. He didn't go with the ESL. He supported UEFA because another league is not in the interest of PSG owner Qatar. You don't have to expect change from him. But under the skin there's enough enthusiasm for new league initiatives among many clubs."
On ECJ ruling this spring. "I'm very curious as to whether the Court upholds the monopolistic position of UEFA associations in a free European market...
"If so, the Court will not consider football, with an annual turnover of some €50bn and 700,000 jobs involved, as an economic industry, but as a little game, an activity based on volunteers playing a game of football in part-time...
"This is football and Juventus' motto is 'fino alla fine'. In other words, we have to wait for the Court before we can finalise the new European league model. In our plans the interests of all stakeholders... are paramount. Not like now where UEFA comes first in everything.
On Ceferin and Infantino. "Isn't it strange there's only one candidate for the presidency at UEFA and FIFA? Notably those who are already there. Is that healthy? Can you expect change from these people? Ceferin and Infantino will do anything to stay in the centre of power."