EUROPEAN WARS 1. Dear Me. Sorry if I accuse Europeans of liking war. 2. I studied European history. 3. It is all about European wars.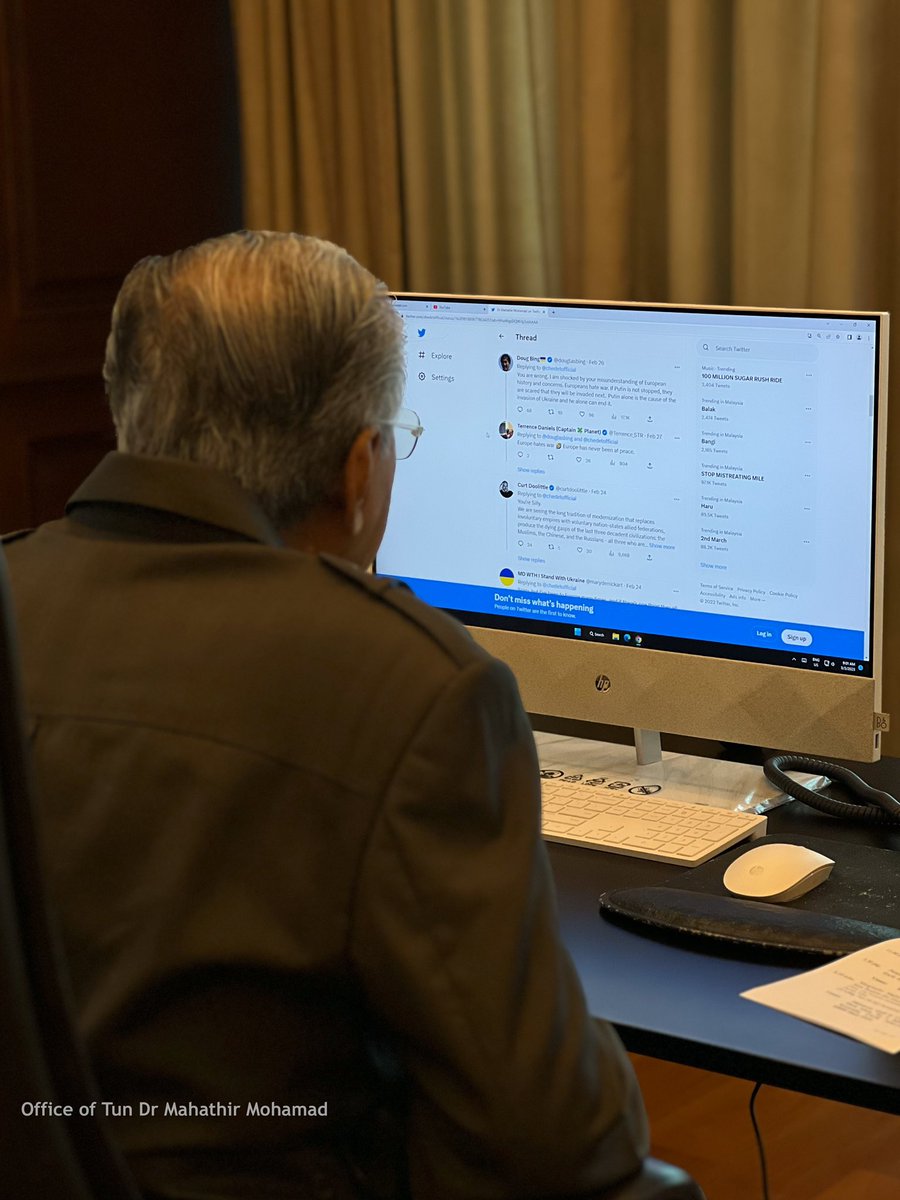 4. You have the Seven Years War, the hundred years war, the War of the Roses etc. etc. etc. 5. The two World Wars started in Europe. 6. When the Chinese invented explosives they use it to frighten imaginary dragons.
7. When the Europeans got the technology, you use it to kill more distant people with cannon balls, bullets, shells, and rockets. 8. Yes. Europeans do not like wars. 9. But how did they conquer the world??
10. Who invented atom bombs, who dropped them and where did they drop the bombs? 11. I apologise for saying Europeans love wars. 12. I admit I am wrong. Silly. DR MAHATHIR BIN MOHAMAD 6 March 2023
Official Account | Former Prime Minister of Malaysia | e-mail: drmahathir@perdana.org.my | https://t.co/jCvQDuP6Ez
Follow on Twitter
Missing some tweets in this thread? Or failed to load images or videos? You can try to .