If, when women talk about what we are, all you hear is us saying what we're not - because we're not centring you - that's hardly our fault.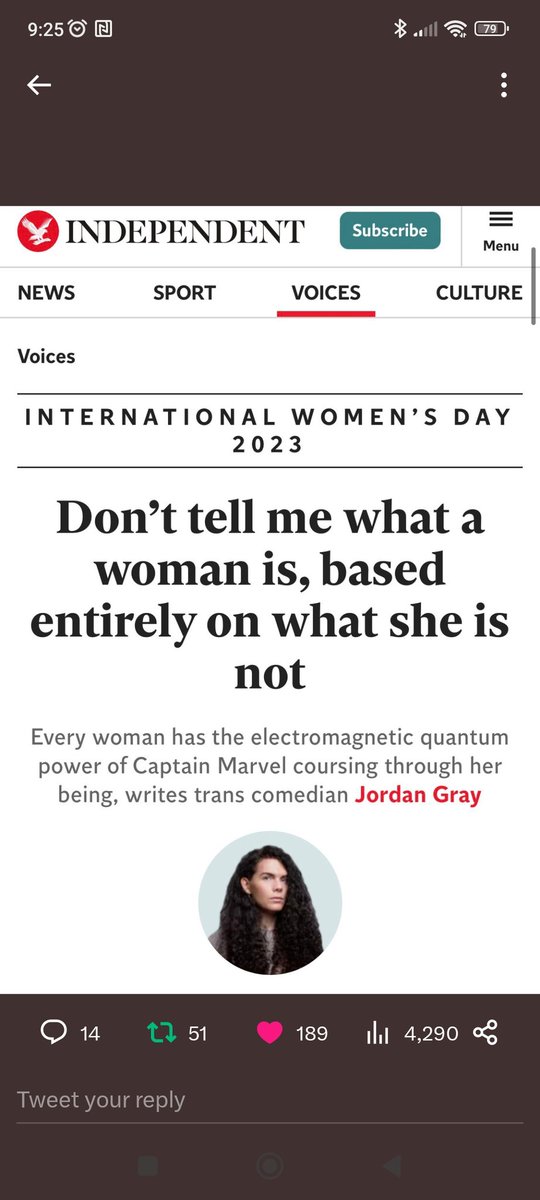 We don't just pretend our bodies, lifecycles and connections matter to make others feel left excluded. They matter in their own right. Women don't just switch between two modes, "centring others" and "excluding others". We have our own inner lives and stories.
I think some people see literally any space, language, politics women claim for themselves as an act of aggression. Because we can't really want it for ourselves. What would we do with it? We're just wanting to make others feel bad.
We're seen as photographic negatives, reflections, not people in our own right. When we assert our own realities, if all you hear is us saying what we're not - because it's not you - then the problem isn't ours.
Old lady feminist, aggressively promoting my agenda in an uncompromising way. Agent: @LittleHardman Email: glosswatch @ https://t.co/vHSPg1rFaj
Follow on Twitter
Missing some tweets in this thread? Or failed to load images or videos? You can try to .