1/ Welcome to Halaster's weekly $SAMA Moonsama Exosama Pondsama Raresama ecosystem recap Mar 4th - 10th. Week of

#WildSama

! 1. News 2. Spotlight 3. Events 4. Facts & Figures Last recap:

twitter.com/Trobriand15/st…

Artwork by

@Mr. w124eth 💩

!
2/ News: If there had been really any doubts who are the most serious builders during this bear market - after this week everybody should know you can find them in our ecosystem! Let me try to consolidate what happened in just one (!) week!
14/ The $DOT parachain auction will take place Mar 25th - 31st & it will be competitive! There will be no crowdloan - the parachain slot will be self-funded by team. No impact on $SAMA tokenomics + seamless transit from Exosama Network to Moonsama Network is ensured!
15/ The long awaited game-changing Moonsama Web3 Gaming Platform Alpha will go live in March! Many games will surely be featured there - such as CoD, CS:GO, Minecraft - I heard strong rumours about Diablo Immortal and many more as well! Still waiting to confirm WoW ;-)
25/ Facts & Figures Mar 10th: - Moonsama: floor 14.7K$, currently in migration to $SAMA - Exosama: 67% circ. bridged, floor 729$ - Gromlins: 60% bridged, floor 179$ - Pondsama: 70% bridged, floor 114$ - $POOP currently at 0.02752$ - $SAMA currently at 0.02395$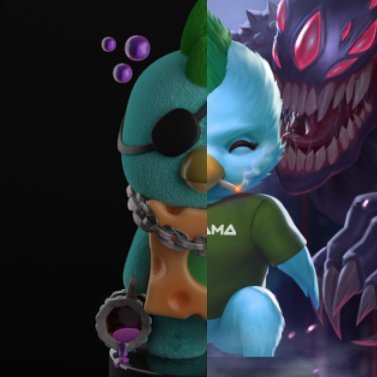 Engineer, father, investor & researcher @MoonsamaNFT @ExosamaNFT @PondsamaNFT OG & Senior $SAMA Ambassador
Follow on Twitter
Missing some tweets in this thread? Or failed to load images or videos? You can try to .