1/13》Sen. Roberts was wrong. Well, his first 36 seconds (apparently learnt from scientists) was correct. But the rest, which he called "beyond the science," culminating in his claim that "humans do not affect the level of carbon dioxide in the atmosphere," is codswallop.
NET ZERO - This is the science they don't want you to hear! And it won't be long before any science that deviates from the narrative is censored as dangerous 'misinformation' So before you're not allowed to hear the truth get educated
2/13》Mankind currently adds about 5 ppmv/year of CO2 to the atmosphere. Nature removes an average of about 2.5 ppmv/year of CO2 from the atmosphere. Economic downturns, like the Covid-19 recession, reduce that 𝘀𝗹𝗶𝗴𝗵𝘁𝗹𝘆, as do CO2 emission reduction schemes…
3/13》…𝗕𝘂𝘁 𝗻𝗼𝘁 𝗺𝘂𝗰𝗵. The Covid-19 pandemic temporarily reduced 2020 CO2 emissions between 4% and 7% (0.2 ppmv to 0.35 ppmv), and emissions rose in 2021.
google.com/search?q=how+m…
A 50% (≈2.5 ppmv) reduction would've been needed to prevent a 2020 increase in CO2 level.
4/13》The processes which remove CO2 from air (terrestrial "greening," dissolution into oceans, rock weathering, etc.) all accelerate sharply with increasing CO2 level. All the major removal processes are approximately linear over ranges of interest, so their sum is also linear.
5/13》That linear relation is simple: From historical measurements over the last 65 years we can determine that each 43 ppmv increase in average atmospheric CO2 concentration increases the summed rates of natural CO2 removals by about 1 ppmv.
6/13》That means that if CO2 emissions were to remain at their current rates, the atmospheric CO2 concentration would increase by only about (2.5 × 43) = 107 ppmv before plateauing.
7/13》That's 26% of a "doubling" of CO2, which would cause 33% of the radiative forcing that we would get from a doubling of CO2.
google.com/search?q=log2%…
8/13》That compares to the 58% which we've already gotten from the 50% (280 → 420 ppmv) increase in CO2 concentration since the industrial revolution.
google.com/search?q=log2%…
9/13》Now we have enough information to determine what temperature change to expect if there are no changes in CO2 emission rates (nor changes in other GHG levels, nor changes in aerosol & particulate air pollution, nor changes in natural forcings).
10/13》"Practical climate sensitity," determined from comparing temperatures to GHG level changes (roughly (TCR+ECS)÷2) is at most about 1.5°C per doubling. 33% of that is 0.5°C.
twitter.com/ncdave4life/st…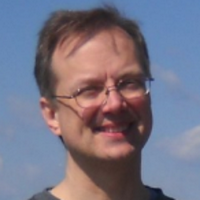 Now comes evidence that a larger than previously realized portion of observed warming is due to aerosol pollution abatement. I trust that the implications w/r/t climate sensitivity are obvious. How about a response,
@Berkeley Earth
?
twitter.com/ncdave4life/st…
11/13》To that we must add about 0.1°C of warming "in the pipe" due to the current radiative imbalance of about 0.3 W/m²: 0.5 + 0.1 = 0.6°C.
sealevel.info/radiative_imba…
12/13》So with no changes in CO2 emissions or other factors we should expect only about 0.6°C (1.1°F) of additional warming. That's too tiny to be noticed even indoors! HVAC thermostats typically operate with 2-3°F hysteresis (dead band), and we don't notice the fluctuations.
13/13》0.6°C is about the climate change you get from an elevation change of 92 meters.
google.com/search?q=0.6*%…
Or a latitude change of about 35-40 miles. Or a spring planting date adjustment of about 3-4 days.
sealevel.info/des_moines_spr…
sealevel.info/wichita_spring…
It is negligible.