After months of waiting, Taehyung finally receives a letter that lets him know who his mate is. Jungkook sounds great on paper, and Taehyung can't wait to meet and get to know him. He's finally happy. But then, he finds out something unexpected.

#taekookau

[Minors DNI.]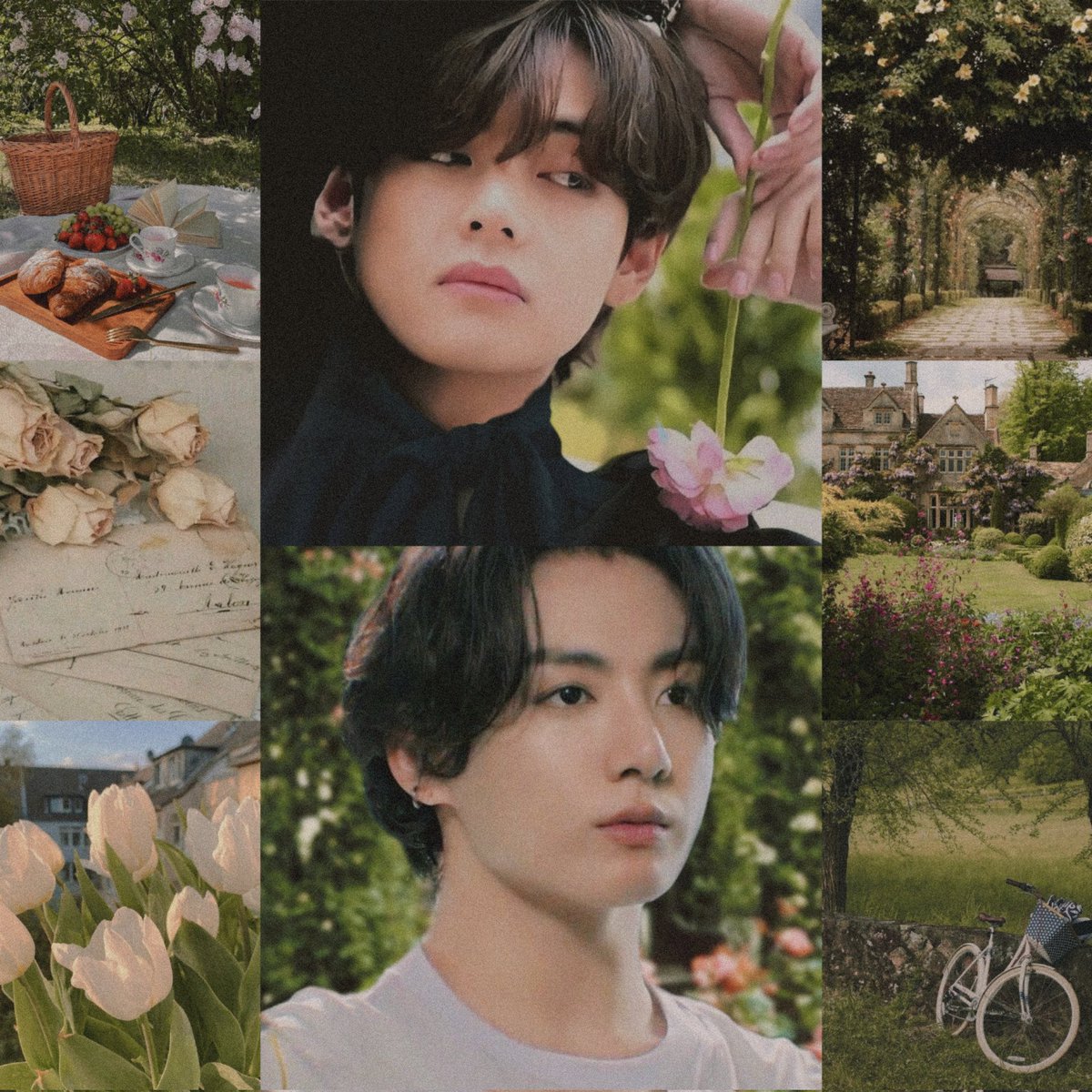 – Alpha JK x Omega TH. – Strangers to lovers. – Angst, slow burn, happy ending. – NSFW themes/scenes might be present, minors DO NOT read/interact/follow.
– Interactions are appreciated!
Taehyung stares outside the window, eyes fixed on the sky despite the raindrops flowing down the glass pane. It's raining so heavily that he hasn't even been able to go to the bakery, let alone have a good business day. He sighs.
The day feels gloomy and mundane, and Taehyung thinks maybe he should just lie down in bed and take some rest. He's been tirelessly working the past few weeks, baking day in and day out to meet all the orders he's received. And while he's grateful, it's physically exhausting.
He dips his knee onto his mattress, when someone pulls on the bell outside his door, and knocks. Taehyung frowns as he turns around and gets the door. He's surprised to see the postman, holding out a letter to him and an umbrella over his head.
Bowing and wishing him a good day, Taehyung watches the postman scurry away, and shuts the door. He walks back to his bed, sits on the edge and turns the letter around. A gasp escapes his lips when he sees it's from the testing center – it's about whether he has a mate yet.
His nimble, slender fingers tear at the top of the envelope and pull the folded paper out, before he unfolds it and starts to read. Taehyung feels butterflies in his stomach, as finally after such a long wait, the details of his mate are revealed to him in written form.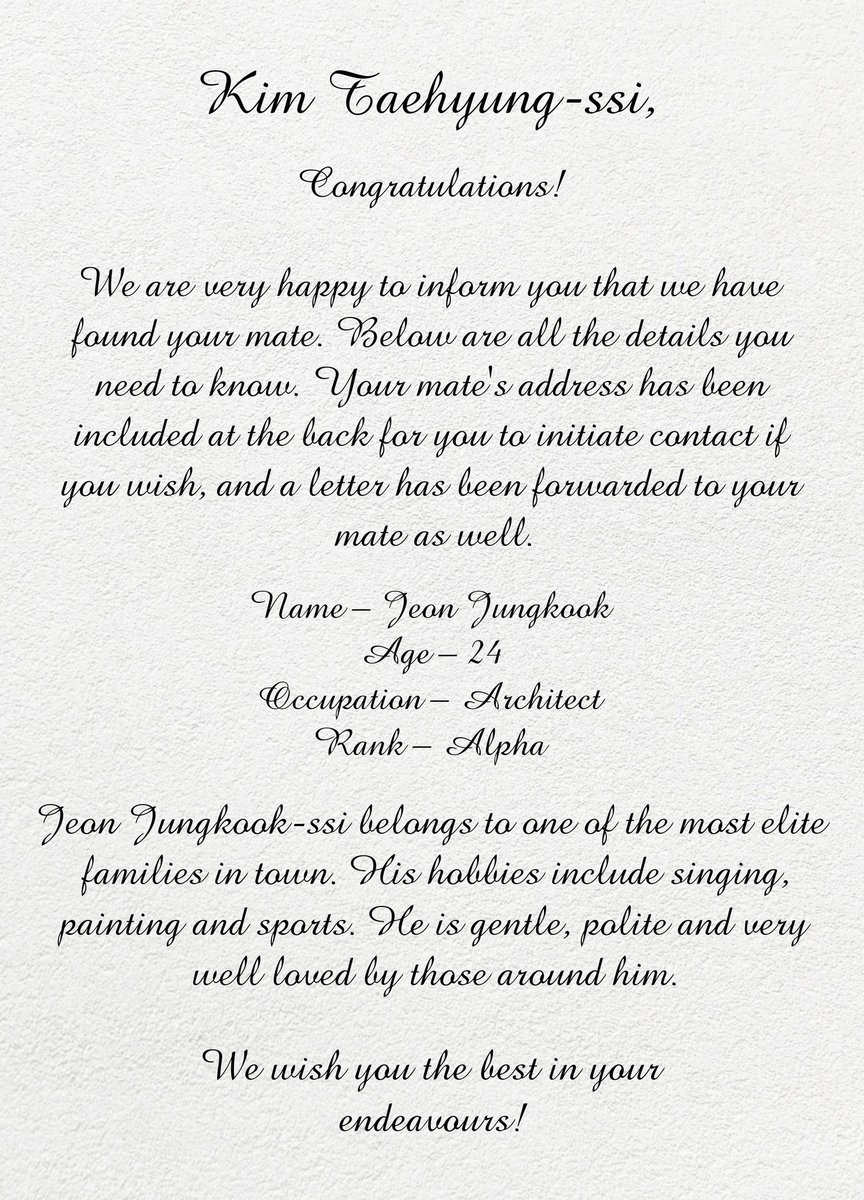 Two days later, Taehyung is still on a high with all the newfound information about his mate. He's still making plans on how he should write a letter and ask Jungkook to meet. But unexpectedly, a letter is delivered to him when he's at his bakery.