Dreaming of that vacation home in a ski town? My thoughts on ski town real estate after working in them over the last 10 years. The best way to buy a ski property + how these real estate markets work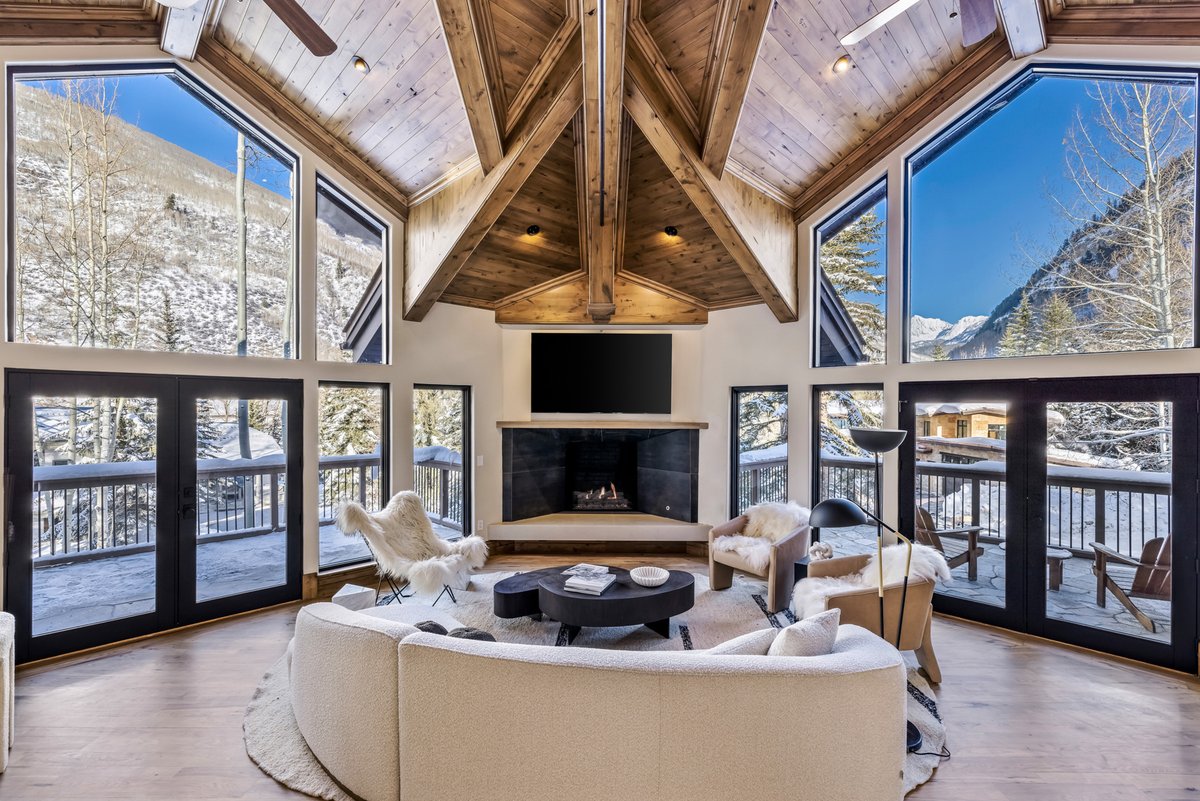 The upsides to a ski home: -skiing never gets old -terrific lifestyle -place for family memories -traveling w/ gear is a pain. Waking up to your gear in the right location minutes from a mountain is tough to beat
At a high level: -these markets are $$$ -super supply constrained -strong long term price appreciation -demand >>> supply -location is everything (each step less walking in ski boots to the slopes is $$$) -lots more RE on a beach than ski in/out properties -Ubers are unreliable
The level of wealth in ski towns is another level. Aspen is the most $$$ real estate $/ft in the USA. Small increases in supply cannot keep up with demand from the growing ultra high net worth crowd. Family homes can't be split up among multiple children.
Vacation markets are correlated with the populations that frequent them. For Aspen: the ultra high net worth coastal & int'l crowd For Crested Butte: Texas For Winter Park: Denver
A significant chunk of the market trades in cash. Available lending tends to come with higher down payments & tougher underwriting Partial ownership or timeshares are out there but they tend to be better deals for the operating companies than individuals (imo)
Downturns happen & forced sales usually come from over-leveraged developers (and there is some new skepticisim around STRs...) Prices dip but the bigger effect is in sales volume. The market tends to freeze. Many homeowners have no leverage & can wait to sell another day
Holding costs are really high. HOA fees, snow removal, hot tub maintenance, general upkeep, etc all add up. All so that most homes can sit empty except for a few weeks of the year. A new concern: forest fires have gotten worse and insurance costs are up dramatically
Choosing the right broker is huge. I highly recommend against using a broker from another market & have seen a bunch of terrible decisions going that route. These markets are super local & brokerages really push to keep deals in house. Some individual brokers dominate markets
Smart brokers hustle & will have gotten deals done. Brokers are usually the only point of contact for an out of state family in town. Top brokers have a busy social schedule during the peak season keeping up w/ clients DM if you are looking for broker ideas & I'm happy to help
Commissions are still sky high even on the sale of one home (6% is standard). Rates can drop in the higher ranges ($7M+ and again $15M+) but I've seen $30M homes transact at 6%. (Yes, I too think this is silly)
To those wanting to be brokers in a ski town, it is common to work for an older broker and eventually take over their business or break off with a big enough network. Another smart move is to network with brokers or individuals in feeder markets
Construction is expensive & difficult. The small contractor base can dictate terms & pricing to outsiders. Town approvals can be a huge hurdle. Don't be surprised to find an empty construction site on a powder day. Projects are usually less fun than they sound
New product tends to sell at a big premium to dated properties because people do not want a long distance project. We furnish or semi-furnish our own projects because people will pay to walk in and enjoy the place immediately
Development is risky but can be profitable. Competing with locals as an outsider can be tough. Many competitors are people that will use a property personally if things don't work out. Most towns have employee housing requirements or fees. Write in a large margin of safety!
Extra rental income? Really depends on the market. In general, cash flows are not great & property management fees are high. A better bet is trying to cover holding costs & waiting on long term appreciation.
The best times to rent will be right when you want to use the place (Christmas, Spring Break, July 4th) One note: almost every ski town is considering some kind of fees, licenses or restrictions on short term rentals. Be sure to do your homework
These markets were traditionally highly seasonal but the resorts have been successfully investing in more year-round activities. The slowest (and best) time of year to buy is May & June during the mud season (one favorite broker fondly calls that time of year low ball season)
My company has done some luxury building but is shifting towards employee housing & retail in these communities. Here are some of my thoughts on a growing part of our business, workforce housing:
twitter.com/stillwell/stat…
A thread on Colorado mountain town employee housing. The big need, how it currently works, market forces, efforts to fix the situation and some of the effects from losing full time locals.