The degree of coercion required to treat universal agreement with one's self-declared private gnosis as a right is incompatible with a liberal, democratic, pluralistic society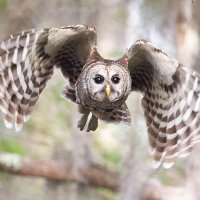 "If not just your dignity as a human but your very existence depends upon others agreeing with your self-characterization, you are destined for chronic existential dread. This is not a recipe for authenticity, let alone happiness."
@Leor Sapir
tabletmag.com/sections/scien…
A group has adopted a rhetorical strategy of conditioning their very existence on universal recognition of a private, subjective interior state held to be constitutive of an identity
The only way not to discriminate -- indeed the only way not to attack the foundations of their being and thus to annul the existence of the entire class -- is to share in their belief that they are what they claim to be
The courts must see through this sophistry and protect the rights of non-believers to their non-belief. People are free to socially negotiate whatever recognition they see fit, including by marshalling institutional forces. But individual and collective dissent is allowed.
We are allowed to say no. We are allowed to insist that reality overrides those attempting to redefine acknowledging reality as an act of hate. We are allowed to insist that this acknowledgment matters and its neglect has cascading effects that inflict harms on the marginalized.
Any attempt to interfere with these rights to free conscience in a liberal, democratic, and pluralistic society is inherently despotic and illegitimate on its face